Paul Walker died in a one-car accident on Saturday afternoon (Nov. 30), and now reports say that his body was so badly burned in the wreck that it can't yet be positively identified.
TMZ reports that Walker, 40, and the driver in the crash, race car driver and Walker pal Roger Rodas, need to be identified by their dental records.
As a result, both of their autopsies have been delayed until a positive identification can be made. The autopsies are expected to be performed later this week.
After police cleared the bodies and wreckage from the scene of the accident, fans and loved ones held a candlelight vigil for Walker and Rodas.
Our thoughts are with Walker, Rodas and their loved ones.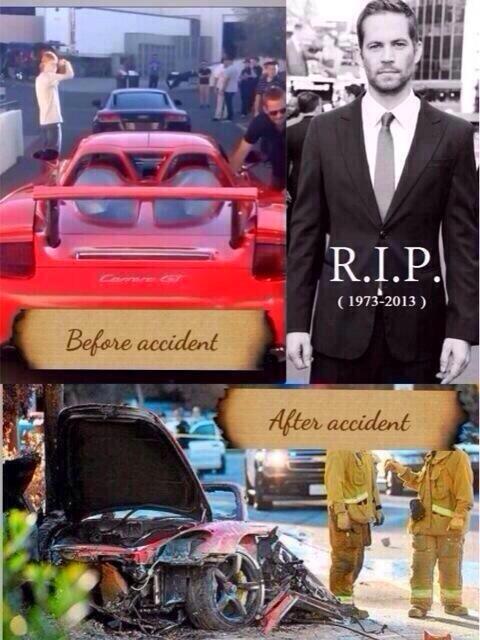 Paul Walker's official Facebook page confirmed the tragic news:
"It is with a truly heavy heart that we must confirm that Paul Walker passed away today in a tragic car accident while attending a charity event for his organization Reach Out Worldwide. He was a passenger in a friend's car, in which both lost their lives. We appreciate your patience as we too are stunned and saddened beyond belief by this news. Thank you for keeping his family and friends in your prayers during this very difficult time. We will do our best to keep you apprised on where to send condolences. – #TeamPW"
Click below to watch some celebrities reactions to his dead:
Life is so crazy and unpredictable.... RIP Paul Walker...devastating. Prayers to his family....
Really hard to find words to say when someone passes too soon. Very heartbreaking about Paul Walker. Sending prayers to his loved ones. RIP.